Yachts of Fun
We created this blog to share our passion of the lake with the people in our community. Since we're so close to such an amazing lake, we believe everyone should get a chance to experience one of the many activities of Lake Minnetonka. In this blog we plan to share different recreational water sports, and highlight sports we've participated in. One feature will address the different types of boats you will find out on Lake Minnetonka, such as wake surf boats, pontoons, and recreational boats.
May 18, 2021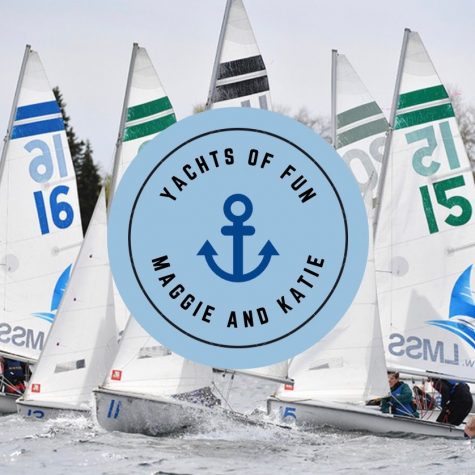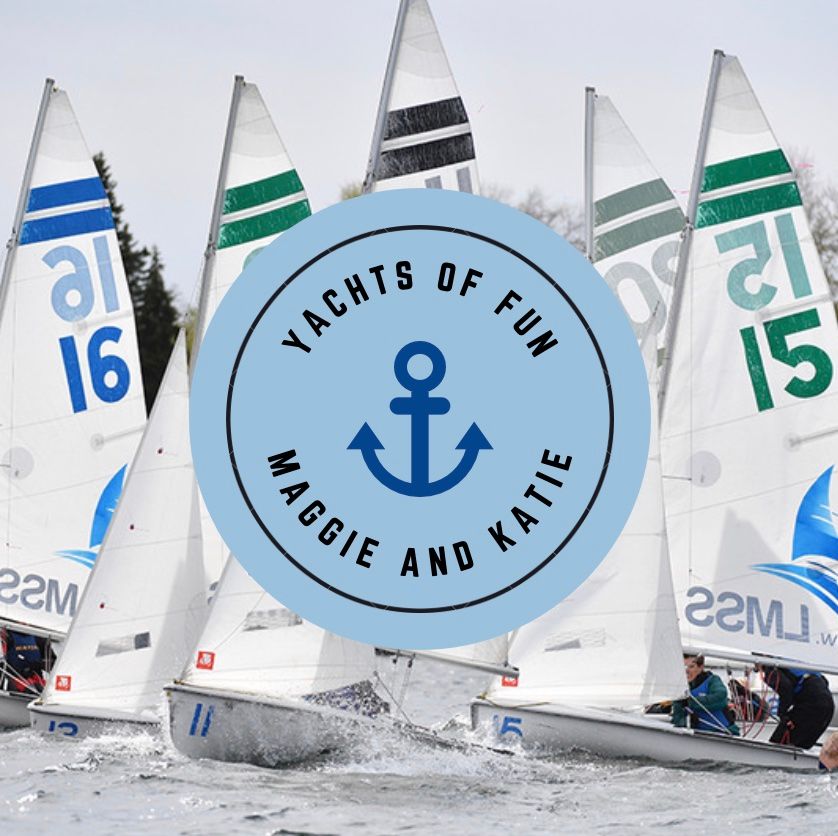 Maggie- Hi my name is Maggie Brady. I'm a junior at Minnetonka. I'm involved in Student
government and soccer. My favorite activity in the summer is to be on the lake. Some of
my favorite activities include tubing, wake surfing, or just boating with friends. I can't wait
to learn more about different water sports.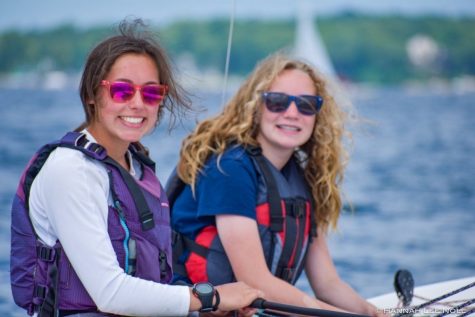 Katie- Hi My name is Katie Hanley. I'm a junior at Minnetonka High School. I've grown up
sailing on Lake Minnetonka my whole life. Going on the lake to sail, hang out, or spend
time with friends and family is my favorite activity. In the past I've wake surfed, gone
tubing, wake boarded, and foil surfed, and I can't wait to share my experiences and other
ways to have fun on the lake through this blog!
May 14, 2021- Katie
The evolution of water sports
As the first widely known water sport, water skiing has a fascinating history. Water skiing was first created in 1922, almost 100 years ago, when Ralph Samuelson used a pair of skis and a clothesline to pull him behind a motorboat. What is even more fascinating, is that this sport was created right here in Minnesota, on Lake Pepin in Lake City! This sport started growing rapidly, and within two years, the water ski was patented. Throughout the1930s and 40s, many water ski shows and competitions were held. Now, almost 100 years later since the first water skier, the tradition has carried on. 
The second most widely know water sport is wakeboarding. Wakeboarding was created about 60 years after water skiing. Wake boarding was created by Tony Finn,  a San Diego surfer. Tony Finn began wakeboarding in 1985, when he developed the "Skurfer," which was a cross between a water ski and a surfboard. Now wake boarding has developed into sport that is so widely known, that there are competitions all over the globe. Another water sport that is generally newer is wake surfing. Wake surfing technology advanced every year, and is growing rapidly. This sport actually started in the 50's but grew its popularity in the 1990s. Wake surfing ….Surfing behind in the wake surf style started the 1950's, but never took off. The popularity of this under-developed water sport came back around in the 1990's, when Rick Lee, the president of Centurion Boats, saw the potential for a bigger wake out of the v drive ski boats that were being designed for wakeboarding. He then started to produce these boats, which eventually took off. Today, there is are competitive events at regional, national, and even global events. The first wake surfing competition, or tournament, took place in 1996. 
Today, wake surfing is, if not the most popular, one of the most popular water sports in Minnesota, and in certain places around the United States. Wake surfing boats have become so advanced- and are still progressing every year- that on a new boat you can find technology that can change the shape, length, and size of a wave, all on a digital screen or dashboard. Boats like these can range anywhere from $50,000, to a whopping $400,000 from brands such as Nautique, Malibu, Axis, Centurion, Tigé, and many more.
Another classic and popular water sport is jet skiing. Jet skis were created in the 50's when motorcycle companies were looking to expand their inventory and markets. Originally know as water scooters, jet skis can range anywhere from 80-140 inches, holding up to three people at a time. When Clayton Jacobsen created the first jetski in 1973, the goal was to make a risky craft for water that had a similar risk and thrill to motorcycles. Jacobsen's model was a stand up jetski, but since then companies like Sea Doo, Wave Runner, Yamaha, and Kawasaki have changed their models to sit down crafts. The first mass producer of jet skis was Sea Doo, who produced a craft that could cruise up to 60 mph! In the  early 2000's, jet ski competitions started being held and quickly gained popularity. Just like wake surf boats, jet ski technology is always advancing. For someone who is into trick and fun, it's possible to buy a jet ski that has the capability of doing flips off of waves, and has bluetooth audio capabilities and waterproof smart phone storage.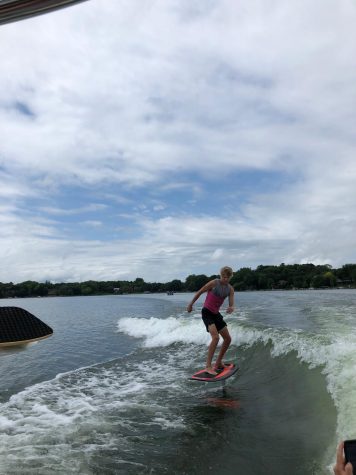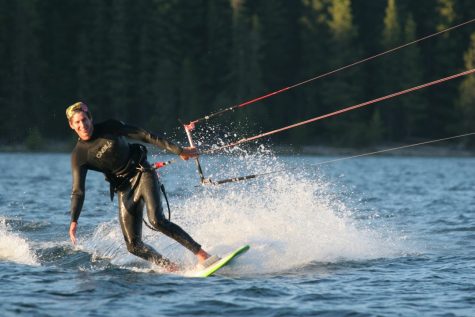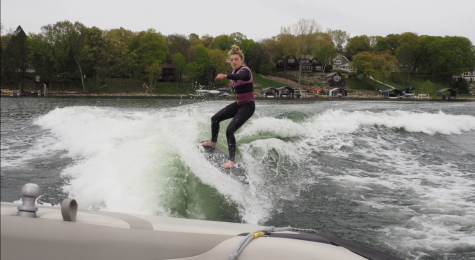 May 18, 2021-Katie
May 21, 2021- Maggie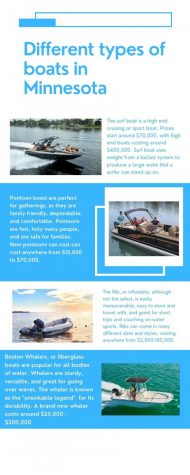 May 25, 2021 – Katie
Sailing through the Storm
Sailing is a unique and enjoyable sport that can be done throughout your whole life. Whether you're cruising with your friends or family, or competing with other boats, sailing can be enjoyed in many ways. Growing up sailing, I've been fortunate enough to experience many different boats, lakes, and competitive events. Sailing does not come without risks, however. The most common risk factor being weather, which became one of the scariest and dangerous events I have ever experienced while sailing.
On June 14, 2015, my dad and I went out for our weekly Saturday races at the yacht club. Nothing about this day was out of the ordinary, except for the drizzle of rain that started as we were heading out to race. We didn't think twice about it, until halfway up the lake, the wind started building. We decided to head back, because the boat we were sailing can only stand so much wind. Within 10 minutes of our sail back, the wind reached 30 mph. To put in perspective, the boat we were sailing can only handle up to 20 mph. We were struggling immensely to stop from capsizing (a boat turned upside down), and the wind continued to build. Our boat finally capsized after minutes of fighting to keep it up, and the waves and wind were so strong that we couldn't get it righted. The mast then got stuck in the sand on the bottom of the lake, so there was nothing we could do. By now, the wind was blowing a fierce 50 mph.
My dad and I could do nothing but remain calm, sit and wait on the top of the boat, trying to call out on our radio for help. After about an hour of waves crashing over us as we lay on the top of the boat, a police boat picked up on our radio calls and came and found us. Since we couldn't upright the boat, we had to tow it back to shore upside down. As I sat in the bottom of the police boat for what seemed like forever, we finally reached the opposite side of the lake and were able to step on shore. While recovering the boat, we discovered that the mast had snapped in half, the sail was unusable, and there was sizeable damage to the boat hull.
I didn't realize it at the time, but the outcome of the storm could have been a lot worse. We are so thankful to have made it out safely. To this day, no one could explain that storm, as there had never been anything like it on Lake Minnetonka. I had never been so relieved to go home after sailing and will never take a storm warning or weather for granted. This experience taught me bravery, patience – especially in tense times and situations, and perseverance. I quickly began sailing again, but will always be a little more cautious of sailing in unpredictable conditions and big waves, and will never forget that experience.
May 25, 2021- Maggie