The Scoop!
Hello and welcome to The Scoop! We are Sophie Stout and Olivia LaRoche, two current Juniors at Minnetonka High School, just some girls with a passion for ice cream. Our goal for this blog is to provide fun, lighthearted content for anyone seeking good news. If you are looking for something new to try, where to find the best ice cream in town, or even healthier options, we've got you covered. Grab a spoon and join us!
May 19, 2021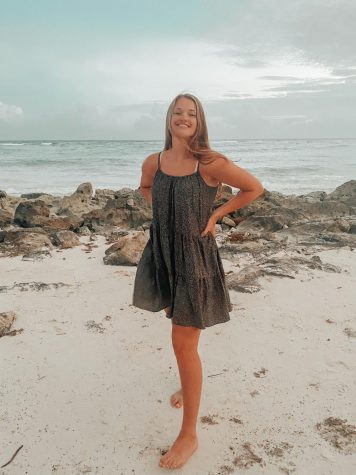 Hello! My name is Olivia and although I love ice cream there are many other things I love to do as well!
Outside of school, I enjoy playing hockey, volunteering at Trout Lake Camps in the summer months, and
coaching a youth hockey team during the off-season. Together Sophie and I manage the girls soccer team
and participate on a competitive Nerf team. If I had to choose one type of ice cream to eat for the rest of my
life, it would definitely be chocolate ice cream with cookie dough from Adele's!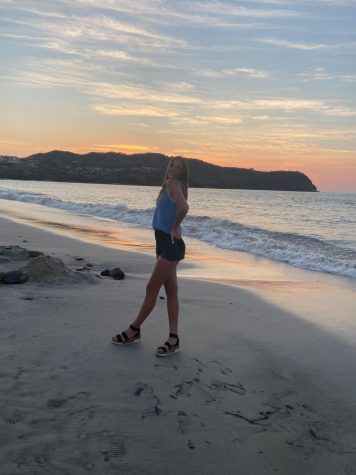 Hi I'm Sophie Stout and I am so excited to take you along our journey of exploring the ins and outs of ice
cream! When I am not in school, I enjoy tutoring and nannying kids in the community along with spending
time on the lake with family and friends. If I had to choose my all-time favorite ice cream, thus far, it would
have to be Haagen Daz Chocolate Chip Cookie Dough, the perfect balance of rich and sweet. Thank you for
joining us, we can't wait for the fun to begin!
May 14, 2021 –  Sophie
Ice cream lovers have spoken: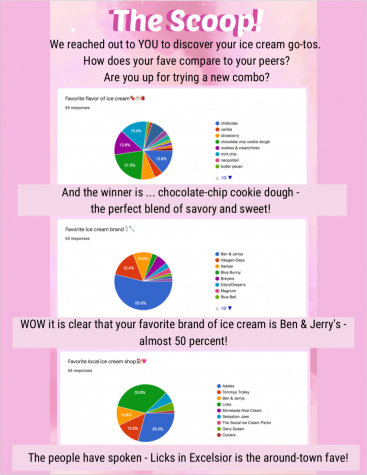 May 14, 2021 – Olivia
The History and Evolution of Ice Cream 
Over the past thousands of years, ice cream has evolved from a simple household snack to a billion dollar industry. Every country all over the world was introduced to ice cream at different times. According to the International Dairy Foods Association (IDFA), there is not one known creator of ice cream, but ice cream-like treats date all the way back to the second century B.C. 
Ice cream-likefo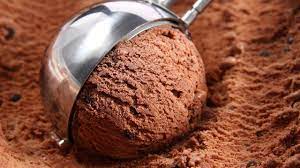 od was first consumed in China around the year 200 BC when a milk and rice mixture was frozen by packing it into snow. Other sources highlight the flavoring of snow, which seemed to be mainly where ice cream sparked, when Alexander the Great ate snow and ice flavored with honey and nectar mixed in. Over a thousand years later, according to the IDFA Marco polo returned to Italy from the far east with a recipe for a frozen treat, that is now known as sherbert.
Treats like ice cream remained popular, but was primarily for people who belonged to the privileged upper class. Water ices continued to be the rave, however, during the renaissance is when ice cream saw its biggest recipe change. According to Natural Products Insider, milk and cream was introduced to replace the water and ice, making the product taste sweeter, richer, and helped smooth the texture.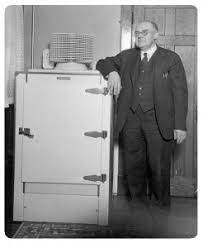 However, In America it wasn't until the late 1700's when ice cream was introduced to them, but still it was known as a rare and exotic dessert that was only eaten by the elite. President George Washington spent around $200 on ice cream in the summer of 1970.
The next big step in the evolution of ice cream was the invention of the hand-cranked freezer in 1846. This invention led to the first commercial production of ice cream just a couple years later in 1851. Soon ice cream was no longer hand-made in a large bowl, but instead being produced on a larger scale.  
Despite the long history of ice cream, it continues to be a treat that still evolves today. Production designers and big industries are finding new ways to target all kinds of people's taste buds by producing new exotic types and flavors. 
Advances such as the understanding of the ice cream structure itself, ingredients, and processing are all things that are taken into consideration when creating new types of ice cream. 
Bassetts Ice Cream is known for being one of the first, if not the first, major ice cream brand. Kemps, Breyers, and Häagen-Dazs, followed their lead and now are a part of our everyday lives.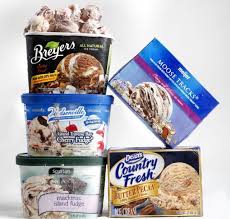 New Ideas such as Dairy free, vegan, soft serve, custard, sorbet, are just names of a few kinds of ice cream that have been created and consumed in today's world. Some people have even come up with the most random flavors like black cherry, coffee and even pistachio. 
To learn more check out the rest of The Scoop's! Posts and links to find the best flavors, healthier options, recipes, and more!
May 18, 2021- Olivia, Sophie
How to Make Homemade Ice Cream
May 18, 2021 – Olivia, Sophie
Ice Cream Recipes to Try at Home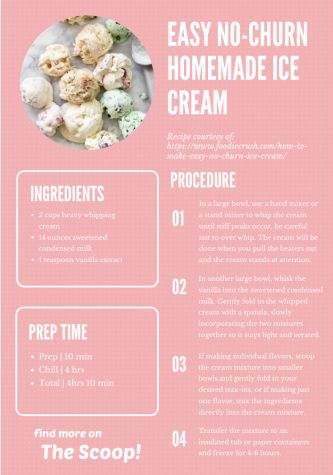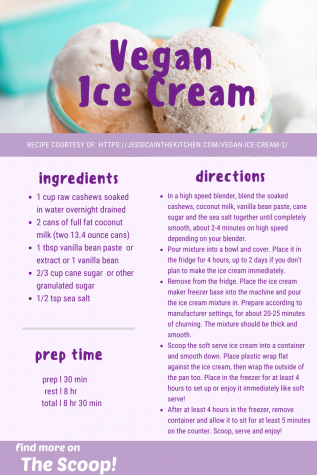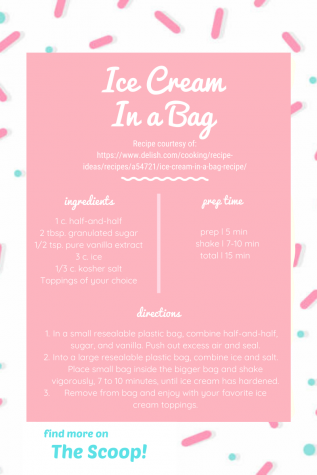 May 21, 2021 – Sophie
The Tradition of Tommy's Trolley
Tommy's Tonka Trolley, proudly serving Sebatian Joe's Ice Cream, is a staple in the community of Excelsior, Minnesota. The quaint town is home to about 2,500 people and has a focus on local, small businesses. Positioned along the coast of the ever-changing Lake Minnetonka, Excelsior remains as a classic, yet booming place to be, making it the perfect spot for "The Trolley".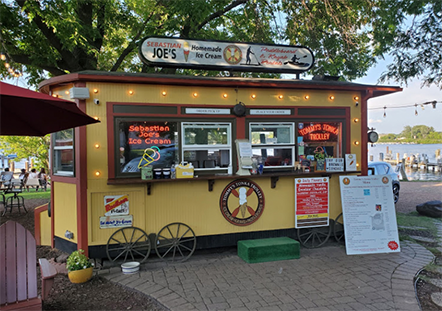 Some of the signature Sebastian Joe's flavors served include Oreo, Raspberry Chocolate Chip, Salty Caramel, Pavarotti(vanilla ice cream with caramel, bananas and chocolate chips), Vanilla, Nicollet Avenue Pothole(chocolate base with many chocolate mix-ins and is a tribute to a main south-Minneapolis street), and Chocolate. These can be paired with an award winning Mackenthun's hot dog or a root beer float. They also serve Freshly Popped Popcorn, corn dogs, and nachos, if you find yourself extra hungry. Our furry friends are, of course, included in this deal as "Frosty Paws" Frozen Treats are served daily.
Tommy's Tonka Trolley, a title heard all over town. But why Tommy? Who is he? The man behind the name, Tommy Drummond, began his career as a corporate employee before transitioning into being a small business owner. In 2000 he opened the rustic shop which was designed to look like a trolley-version of the Steamboat Minnehaha, docked at the Port of Excelsior. The small business, originally named Adele's Too, was later given the name Tommy's Tonka Trolley.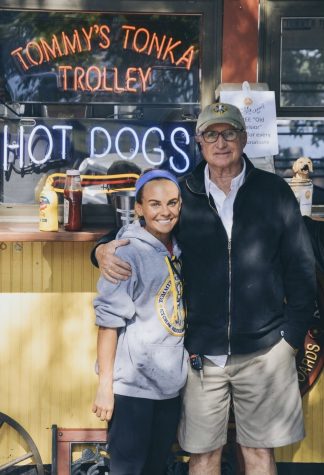 Unfortunately, on November 1st 2020, Tommy Drummond passed away at the age of 70 from an aggressive brain cancer. Tommy poured his heart and soul into everything having to do with The Trolley and used it as an outlet to support others. Whether he was sponsoring youth sports teams or giving out thousands of coupons for a free scoop, it is clear that Drummond did more than just scoop ice cream. He also gave work opportunities to high school students looking for a summer job, teaching them customer service and professionalism skills. "Tommy did a really good job of making an effort to connect one-on-one with everyone who came down to The Trolley", explains a family friend.
Prior to the tragedy, The Trolley was taken over by close friends of Tommy, and Excelsior family of 5, after joking for years about running the business for themselves. This was until Drummond came to them in 2018 hoping to entrust the Salitas with the beloved shop. And of course, they agreed.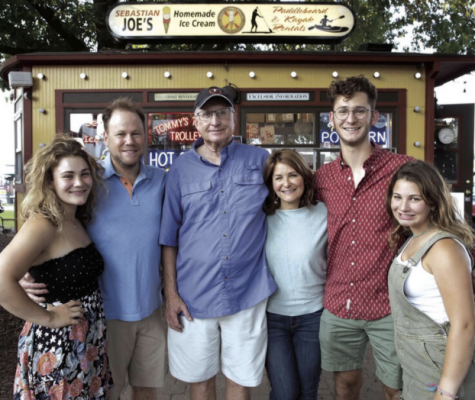 The family took a very hands-on approach as both the parents and 3 kids are heavily involved in the business. Celia, youngest of the pack, works behind the counter and explains they bought The Trolley as "a good way to keep the Tommy's Tonka name in the community", since they live in Excelsior. She elaborated, "The Trolley means a lot to the community as it is super nostalgic for a lot of people". 
It is clear that Tommy's Tonka Trolley is much deeper than ice cream. It is about tradition, community, lessons, and memories that will be passed down through generations.
May 21, 2021 – Olivia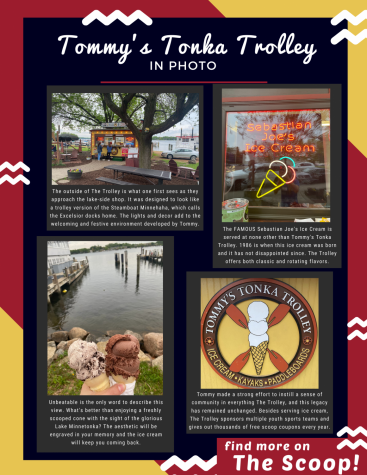 May 25, 2021- Sophie

Stalk & Spade is a brand new restaurant in downtown Wayzata with both dine-in and eat-at-home options. What's so special? They are 100% plant based. Their menu includes a variety of, plant based, fast food alternatives including hamburgers, cheeseburgers, fries, chick'n sandwiches, chick'n nuggets and frozen treats. Being The Scoop!, of course, we will be trying out and reviewing their "ice cream" to see if it really passes the taste test and if there is a difference between this and the real thing. Their motto is "Everything you never knew you always wanted", and it is our job to see if this is really the case.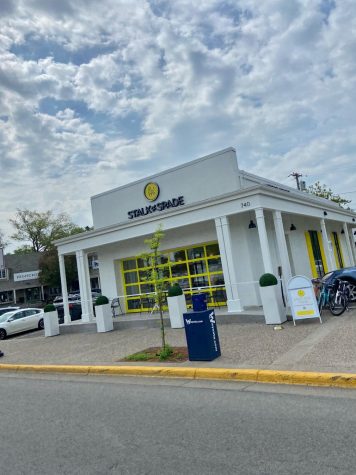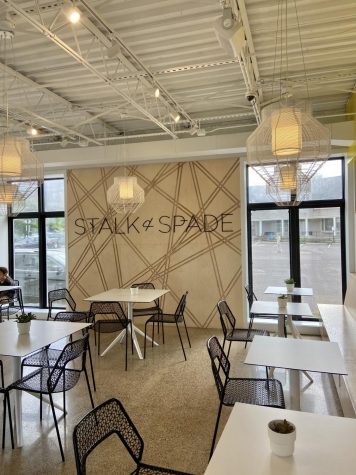 At first glance, the ice cream appeared no different than a typical commercial soft-serve cone. One difference that did stand out, however, was a slight grey undertone to the vanilla swirl. We were expecting the flavor to be almost watery since it is not "real" ice cream. However from the first lick it was anything but. The flavor came through Immediately and it tasted like a nice, sweet, and normal, vanilla ice cream cone. After a few seconds the flavor transitioned to emit an almost cardboard-like after taste. We agreed this was what ended up being the giveaway of the plant-based nature of the treat. Overall the ambiance is very modern and clean in the restaurant. As you walk in you are immediately greeted by the smell of mouth-watering burgers and chicken that prep your taste buds for what's to come. It is a smaller space, but the owner did a nice job of opening it up and adding simple yet fun decor.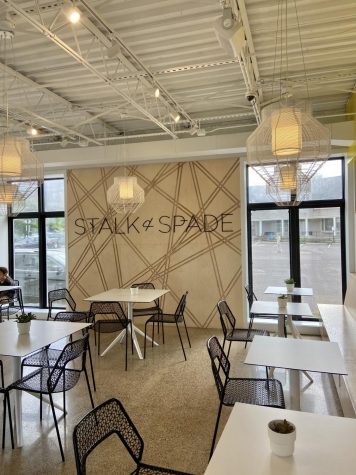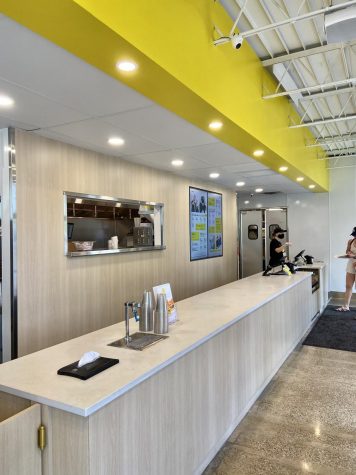 The following quantitative ratings reflect our thoughts regarding both the ice cream and experience.
Visual: 4/5
Presentation: 5/5
Taste: 3/5
Similar-ness to real ice cream: 3.5/5
Overall experience: 5/5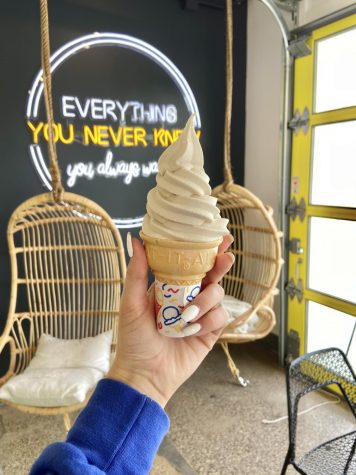 May 25, 2021- Olivia