The Work of Local Hair Salons and Stylists
The impact of Social Media on Hair Salons and Stylists 
Hair salons have developed immensely as social media has taken off. The use of platforms like Instagram, TikTok, and Twitter has allowed salons to promote their services. Along with that, creating a place to share how a salon works and what to expect helps clients and new clients feel welcomed. Salons have seen an increase in fans as they begin to promote on social media more and more.
Hair salons also promote their stylists by posting "about me" articles. These kinds of posts help clients learn more about their stylists on a personal level. Trusting someone with your hair can always be challenging. Specifically for clients who are using a new hairstylist. Having access to social media, and these "about me" posts allows clients to feel comfortable with a new stylist. It can always be intimidating, but with this benefit, stylists can personalize their social media, allowing trust to be formed. 
Another great aspect of engagement on social media is that "I have begun to learn a lot through Instagram reels and TikToks" Says Tarra Snyder a local hairstylist. Social media platforms offer a way to see how other stylists are doing things and it has helped people learn new techniques. Seeing one stylist share how they give their client a balayage can help another stylist increase their knowledge. This especially benefits students who are attending cosmetology school or want to attend. Being able to use outside tools to develop in this field will benefit students, and create an easier process. 
Hair products are something people take pride in. Having a platform for hairstylists to recommend their favorite products is huge for this community. Stylists can post stories testing out new products and give their honest feedback. Along with this, many salons can get paid for promoting a specific product through social media. Having sponsorships increases the audience for the salons and the products company. Salons can carry a variety of products throughout their salon. Having the ability to promote the best of the best companies helps bring in more income for smaller businesses.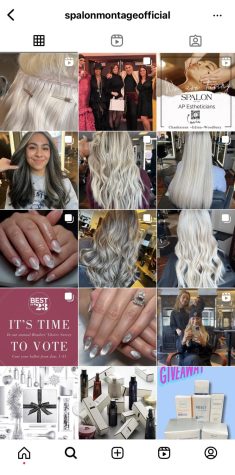 The beauty community as a whole has been impacted by the rise of social media. It has helped creativity spark artists. Specifically, the increase in social media usage has benefited many small local hair salons. It's a great way for stylists to showcase what they do best, and increase the number of clients. Staying up to date with changes allows hair salons to use their platform for the greater good.
Different offers of cosmetology school
Cosmetology school is a place to advance hairstylists' techniques through theoretical knowledge, practical experience, and professional business-building skills. Many schools around the Twin Cities provide the necessary classes to students who hope to become a part of the beauty community. 
Minnesota School of Cosmetology (Plymouth)
The Minnesota school of cosmetology is a hands-on, real-life training program for students who are interested in beauty. It is a 51-week long course, with 1550 hours of instruction. Students will receive their license in cosmetology once passing the test. 
Model College of Hair Design (St. cloud) 
Model College of Hair Design is a private Nationally Accredited Beauty College located in St. Cloud, Minnesota. It is known for its 10-month course, with 1550 hours of courses related to hair. It is a chance to express individuality and share a unique outlook in this community. 
Aveda Institute (Minneapolis) 
Aveda Institute is a program that teaches how to cut, color, and style hair using Aveda techniques. It is a 7- 13 month long course focusing on hands-on experiences using real clients. This program prepares students to take an end-of-the-year exam, in hopes to receive their license in cosmetology.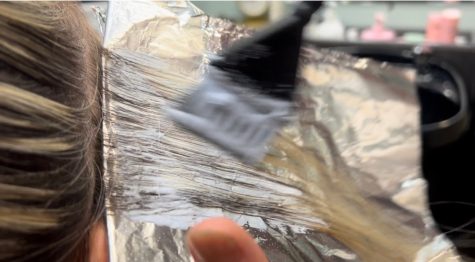 Hair salons favorite products 
Hair products can turn bad hair days into good. Many hair salons around the twin cities have their own opinions on what is the best product to be selling to customers. It's important to consider what factors are contributed by these products, whether that's organic, high-end, or most well-known. All of this helps hair salons stay successful, and produce the best work they can. 
Ginger salon, which is a local hair salon in Excelsior focuses on using and selling products by the company of Davines. It is a well-known hair product company used in many salons around the united states, and beyond. Davines is known for creating sustainable products for all hair types. Products like this are beneficial to people that are hoping to better the environment. 
On the other hand, a place like Spalon Montage contains many different brands that are sold. Spalon is a high-end spa and salon service. It uses products from brands like Kevin Murphy, Oribe, and Ameika. These products are unlikely to be found in a general store, like a target. HairStylists recommend products that are always the safest bet to having a good hair day, every day.