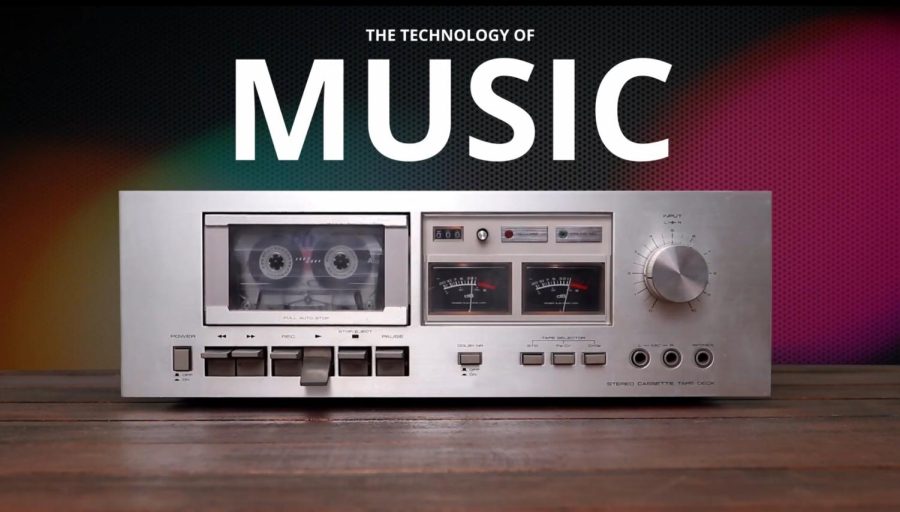 Music Technology in Minnesota
Music Technology in Minnesota
Early Music Education's Impact on Child Development 
       Can toddlers understand music? That's what I was wondering when I spoke to a music teacher who taught kids from one month to eight years old. The expansive class covers a multitude of important skills, and boosts kids' development, all through a medium of music.
When they are very little, the children work on developing comprehension skills. They use colorful props and toy instruments as developmental tools. Using egg shakers, music sticks and other musical toys, kids don't just learn about music; they also get better at motor skills, and their listening skills improve. The class uses music as a vessel to package an effective way to work on speech, sharing, movement and social skills. Then as the students get older, they begin using more tactile instruments, like drums or xylophones. They figure out musical dynamics, sound textures, and other tenets of music at a very young age, through an easy to understand process. They learn new words, learn new phrases and practice good grammar often, especially through exposure to language during their time in class.
Teaching became much more difficult due to the COVID-19 pandemic in 2020. For a course that heavily relies on props and physical assistance, remote learning was a challenge. The entire curriculum switched to online classes, which in turn put a lot more responsibility onto the parents to help. Additionally, once the children could come back to learn in person, they would have trouble understanding speech, since the teachers' masks would cover up their mouths. Fortunately, things eventually got safer and face masks were not needed, which quickly boosted the effectiveness of the learning process. Once the classes had resumed to normal completely, students had gradually been able to rebound and catch up on concepts that they couldn't cover remotely.
The most difficult part of teaching younger students seems to be social skills. When they begin learning to share and use manners, it can be frustrating and difficult. But while it is tough, it can also bring an opportunity for the students to discuss emotion, self-regulation, and patience, which makes a big positive difference for the students. By labeling emotions, and understanding how they feel, students become more self-aware and in control of their feelings.
This form of teaching is surprisingly wide in scope, and provides a fun form of learning for kids from a wide age range to discover music. Though music may not seem important to some, music has an effect on many other skills that makes it a wonderful option for education.

Why You Should Learn an Instrument
Most of us listen to songs and albums all the time, but we take music, specifically learning music, for granted in our everyday lives. However, the benefits of learning an instrument are far greater than you might think. It may sound like a heap of various sounds to you, but research has shown that people who play instruments regularly have improved motor skills, are more punctual, and have better memory retention on average than those who don't. Additionally, there's so many clubs and groups you can join that are full of people who also love music, so you can even make friends while doing it! Anyone can play an instrument no matter their age, and some people even learn to play well into their retirement years. Whether you're 3 or 93, no matter who you are or what you do, learning music is a lot of fun, and a worthwhile investment that can change your life.

In Conversation with a Piano Teacher
Q: What's the difference between teaching to one student or to a classroom?
A: A positive to teaching one-on-one is that learning can be tailored to match each individual student. When you're in a classroom, you're delivering a standardized message, so when you get to teach one-on-one, you can customize your explanation, and gauge the student's understanding, which allows you to better teach them.
Q: When you teach, what methods do you use to vary your lessons?
A: Every student is different and so it can be drastically different between lessons. For example, you can introduce any concept through games. We might be playing a card game, but really it's teaching you rhythm. I also think keeping the lesson faster paced will yield greater success. You want to guide the lesson so that we're touching on important things, we're getting better, and there's work to practice on at home.
Q: How do you challenge the students fairly to help them improve?
A: That's the hardest part of teaching, since you have to understand the student. Sometimes, in the end we might have chosen songs that were too easy, or maybe the song was too hard. However, even if we don't finish perfectly, the student still improves and learns as they go.