Everything Escape Room
May 23, 2022
An Escape Room Experience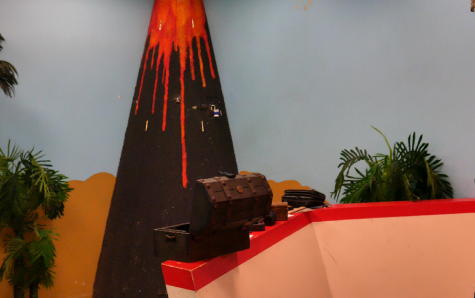 When I chose Escape Rooms as my topic for the VANTAGE Multimedia Journalistic project, I knew that I had to go experience one first-hand to truly understand the feeling of being inside one. Hence, I called up a few of my friends and invited them to play an escape room with me. It was a chilly Monday morning when my friends and I drove down to Ridgedale Mall to attend our reservation for an escape room at Breakout games. When we arrived, Keith Heinrichs, our gamemaster, warmly greeted our excited faces and introduced us to our room–Tropical Escape.  
The theme of our room was displayed in an explosion of colors. From the bright red and white decorating a boat, a sky blue covering the ceiling and walls, the ground painted in sandy brown, to the leafy greens that cover the palm trees and bushes. What a tropical sight!
However, the first thing that astounded me when I walked into the room was how small the space was. I expected a larger room, but later on, I realized that a large room wouldn't be practical, but rather a waste of space. The room was designed in a fashion that players would follow a set path, going from one corner to find a clue, to another side of the room to solve a puzzle. Subsequently, we were constantly moving around and never found ourselves confined of space. In fact, the six of us had plenty of room to comfortably play the game.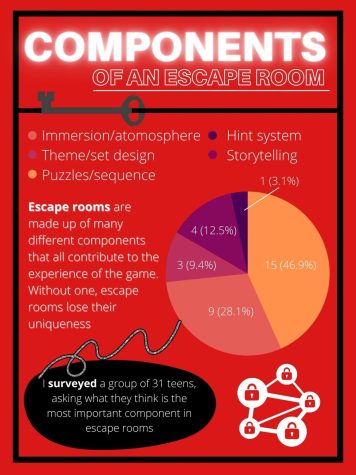 Finding clues and solving puzzles are some of the most important components to escape rooms. The fascinating part was the combination of using props and set pieces to hide clues and contain puzzles. For instance, within the verdant strands of leaves on palm trees and bushes, there lay thin white slips of paper adorn in inky strokes. The distinctly decorated volcano in the corner erupted with darkly painted balls, each containing a clue of some sort. A long thin object labeled "Banana grabber" was used to fish bananas through the skinny holes of a wooden crate. Maybe someone with binoculars was standing in a once was perceived "unutilized" corner in order to see something afar. Whether it be a volcano or a corner, almost every prop and set piece in the room was utilized in a distinct way.
After a lot of palm trees, chests, locks, some screaming, and of course lots of laughter, we finally escaped the room in triumph with about 10 minutes to spare. From fishing bananas to exploding volcanos, this was truly a fun and engaging experience.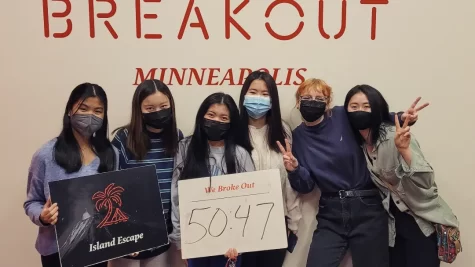 Why Escape Rooms are the Perfect Team-building Activity
Having trouble finding a fun activity for team building and bonding? Well, you're in luck because I have the perfect one for you: Escape Rooms. Intense, collaborative, fun, and thrilling, this activity will be right up your alley. When learning how to be a team player, there are some skills that are essential to acquire. Skills including problem-solving and communication are not only important when working in teams, but also apparent when playing escape rooms. 
Problem-Solving
Puzzles and clues are the basis of problem-solving in escape rooms. They involve a variety of types, ranging from math and logic to hidden objects. Whether they require logical or creative thinking, inside an escape room your problem-solving skills will be in full use. 
"Definitely learning quick problem solving and thinking on your feet is a trait that can be gained from playing a lot of escape rooms" – Keith Hinrichsat (General Manager at Breakout Games)
Communication 
In order to solve a puzzle, you might find yourself half-yelling a string of colors to someone across the room. Or perhaps you might be announcing an important clue you found to everyone. Although it may be rather insignificant and unnoticeable, just remember that communication is the invisible key to every lock in an escape room. 
Gamemaster Secrets
In the backroom of an escape room facility, computers, wires, and chairs cover the space like flowers and vines of a mechanical forest. The low hum of machinery fills the air as I sit down with Keith and Wendy, from Breakout Games, to talk about their role as gamemasters and some of the things that come with it.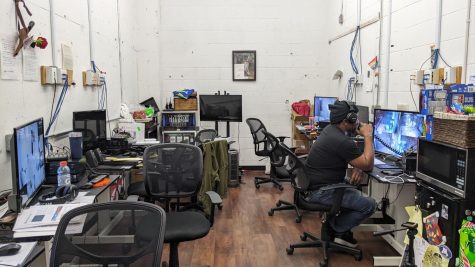 ME: What is the Gamemaster's goal and role in escape rooms?
WENDY: Introducing the group and making them feel comfortable in the space that they're in. Being there to guide them through any part they get stuck in the room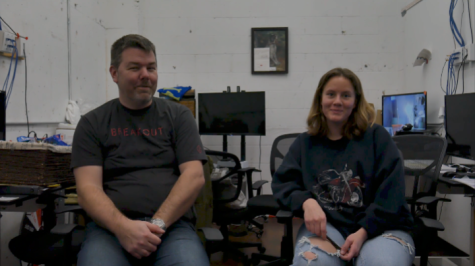 KEITH: I like the word "guide." If you go on a tour you have a tour guide and here in an escape room, you've got a Gamemaster. They let you know what to expect from the room, what the rules are, and then be there to assist any time the group needs assistance
ME: How do you guide people without any explicit instructions and make sure they don't fall behind or skip ahead?
KEITH: There's an old saying that says you can lead a horse to water but you can't make it drink. That's kind of the same idea as giving clues. We always try to ask our groups whether they've played escape games before so we know what their experience level is going in. Then we know how subtle or direct the clues need to be to get them to where they need to get.
"We want to give the clues but we don't want to give the answers" – Keith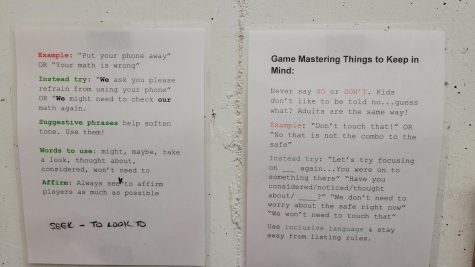 ME: Is there any training you have to go through to be a game master? 
WENDY: 16 games. 
KEITH: The one fun thing about working here is that the first part of training is you get to play the game. Then you learn to reset the game: know where everything goes back, make sure things are locked, and that the game is ready to go for the next group. Then you generally sit with your trainer while running a game for a couple and with your trainer watching you for a couple, for 16 games. And once you've done that, then you're considered a trained game master. 
ME: In your opinion, what is the best thing about escape rooms. 
KEITH: I think it's a unique way to work and have and make a living. And as far as players, each room is a unique experience. Regardless of how many games you've played, you experience something new. There's something unique about every room that you play and it's just a special way to have fun. What other entertainment venue gets you the same results?