What Makes Friday Night Lights So Special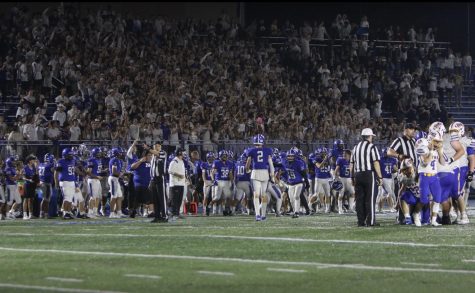 Minnetonka's Pregame Prep
Sitting in your final class on a friday, brings you excitement and intrigue about the weekend ahead. Especially in the fall, no matter what you may be doing after school, hunting, fishing, tennis, or running, you're Sitting in your final class on a friday, brings you excitement and intrigue about the weekend ahead. Especially in the fall, no matter what you may be doing after school, hunting, fishing, tennis, or running, you're excited to enjoy the fall colors before it slips into the abyss. For a high school football player in Minnesota, 4 Fridays in the fall he has the opportunity along with his 21 other brothers to send their hometown into a frenzy. But, everything that goes into making this happen is kinda a mystery, what does a high school football player do in the 24 hours before kickoff?
For us players the preparation starts way before as the final bell sounds in school. It all starts with the way we prepare the night before. As soon as practice ends at 5:00 PM on Thursday the final prep begins. We watch film with our teammates one last time, trying to get a final gauge on our opponent that is still 23 hours away. We make sure to tie up all loose ends between coach and player, so we can bring the fight in front of a packed house on Friday night with no misscuses. You can't fight on an empty stomach though. We have dinner as a team in the school cafeteria to get all the carbs and protein we can eat. A typical meal looks like 2 plates of pasta, 3 pieces of bread, fruit, and a cookie to go with. After dinner, we try to get as much rest as we can. Of course the night before your biggest game, you probably have three tests to study for. In this situation you give yourself the hard deadline of 10:00 pm and go to bed. When gameday arrives you need to have a nice filling breakfast. My personal favorite choice is scrambled eggs, bacon, a breakfast sandwich and a big glass of milk. When we are at school academics are your main focus, but any free time you have is spent watching game film on your opponent or getting fulfilling snacks. Some of my team's favorite pregame snacks are Fairlifes, Clif Bars, and Uncrustables.
Once school is over it's off to the weight room for our pregame lift. Our objective is to get the muscles firing fast and efficiently. Coach Taylor Moon gives us a movement that helps us achieve that. It's normally a bench and a squat 50% of our training max. The weight room blasting some of our favorite pregame songs, the likes of Pop Smoke, Meek Mill, Dr. Dre. This is where the mindset starts to shift, to where we got two goals in mind. Firstly, play for the name on the front of your jersey, and secondly, destroy the guy whoever lines up in front of you. After the pregame lift, it's time to eat. A Minnetonka pregame meal favorite is eating at the Subway on Dell Road and County Road 62 in Minnetonka. It's always great to give back to the places that have supported the team for years. After the meal it's time to get locked in and ready for the fight ahead. For most of the team the first thing we do is take our knee pads from our practice pants to our game pants. Then we take our practice jersey off our shoulder pads and put our game jersey on it. Now most players put on pregame music and get ready to warm up down on the field. Lineman will stretch for about 10 minutes and then do 1 on 1's which is a one offensive lineman vs one defensive lineman. Skill position players warm up by stretching, sprinting and catching passes from the quarterback. After we warm up as a team, it's a Minnetonka tradition to pray before every game. We all huddle outside our ready room, and take a moment with each other. After we pray coach Esch breaks us off into our offensive and defensive groups to talk about the game plan for our side off the ball. It's the final checklist before we go to battle. We make sure that we have our routes and gaps down, to tie up all the ends from practice that week. Coach Esch pulls the team back together to tell us one last thing, and then it is time to battle. We link up with a teammate and walk down to the tunnel. This is where all the work and preparation has all build up to the announcer saying, "Now Introducing Your Minnetonka Skippers."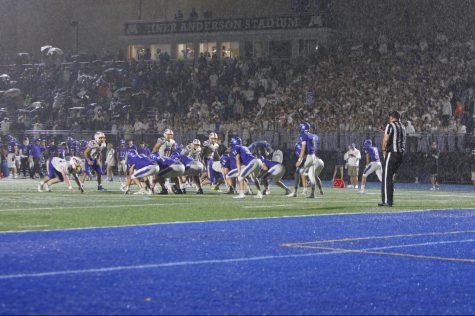 How To Feed The Beast On Game
So, you're looking for a meal to have before you play in a high school football game? You're in luck here are some of the best options money can buy.
Grilled Chicken Breast, Pasta With Red Sauce, Corn, Water
Fantastic Protein Supply
Supports Healthy Bones (Could Be A Physical Game)
Boosts Immunity
Pasta Gives Good Carb Load,
Corn rich with in Vitamin C,
Water key for Hydration
Porkchops, Brown Rice, Baked Potato, Peas
Great Protein Supply
Carbohydrates
Potato provides Potassium
Vitamin C
Peas provide Iron and Vitamin E
Local Expert Opinion
Taylor Moon – Tonka Strong
"Keep It Simple"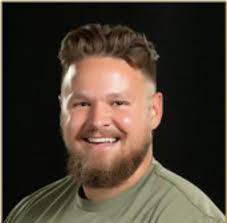 Breakfast – Turkey/Eggs/Sweet Potatoes
Turkey, Eggs provide key amount Protein
Sweet Potatoes provide Fiber, Vitamins, and Minerals
Meal can be made in 15 minutes
Lunch – Chicken Pasta
Carbohydrates, Protein
Mark Esch – Minnetonka Football's Head Coach
"Carbohydrates and Potassium"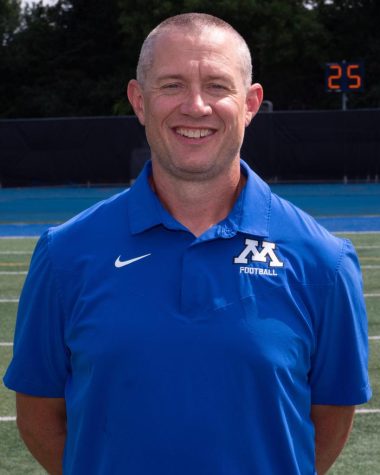 Pasta, Garlic Bread, Banana, Fairlife Milk, Gatorade
Pasta much needed Carbohydrates
Bananas and Milk gives the body a good amount of potassium
Fairlife Milk has less sugar and more protein than alternatives
Gatorade provides the body with replenished hydration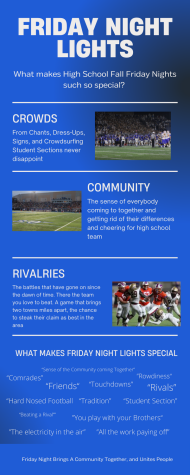 What Makes High School Student Sections So Special
 It's a Friday Night on homecoming night, your school is playing your arch rival, it's pouring rain, and it's the four quarter of a hard fought football battle. Your school defense is on the field and it's 4th down, your cheering on your Defense at the top of your lungs. This is what makes a student section so much fun, and such a tighter knit environment compared to other sporting events.  Why is the Student Section so much different from any other sports watching environment? When you compare a high school crowd Leading Minnetonka REC Basketball Point Scorer Andrew Zubkov called it "Electric, and the place you want to be". "I wish my games were that cool." JV Swim captain Jameson Michaels, loves to get rowdy at the games. "I dress up in the craziest stuff and scream inaudibly at the top of my lungs". The reason that Friday night lights are so special is because it gives high school kids the time to bond with each other. They can cheer over one common goal to watch their friends and peers battle out on the football field to beat a steamed rival. It's also gives a young football player a chance to believe his dreams could become true watching his heroes play the game that he loves.