Hockey in the City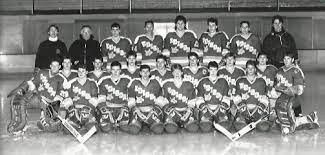 History of Minneapolis Hockey
On March 3, 2022, the Minneapolis boys hockey team defeated Delano 3-1 in their section final game to advance to the state tournament. The St. Louis Park Rec Center filled with fans from many schools across the twin city metro supporting the Minneapolis hockey team. This was very exciting for the Minneapolis boys hockey team and a surreal moment for their hockey coach Joe Dziedzic. Little the less very shocking for every person a part of this Minneapolis hockey community. Players from years ago went to every game towards the end of the season because it was such a big excitement for this community. Cheering loudly the players and Joe felt the enthusiasm in the air, with the love and support surrounding them as they received the section championship trophy.  
Joe was hired on September 14, 2012, He has been coaching the Minneapolis boys hockey team for 10 years. He was picked for the job for all that he has done for the Minneapolis youth hockey programs. Growing up in Northeast Minneapolis, Joe played hockey for Edison high school. Joe was named Mr. Hockey finalist in the 1989-1990 season and then continued his hockey career playing at the University of Minnesota before he was drafted into the NHL by the Pittsburgh Penguins. 
The Minneapolis Boys Hockey team has gone through many challenges since 1994. From 1994-2005 many parents of players opted to move their children to private schools for better education and programs. The kids continued to play Minneapolis peewee and bantam hockey but then from there continued with their private school hockey team for high school years. City programs of hockey fought a losing battle for survival. No kids were signing up for their high school hockey program anymore. Roosevelt dropped their hockey program in 1997 and then Edison followed in 2005. The remaining Minneapolis schools relied on other schools for co-op teams. For four seasons the teams struggled. After the fourth season they determined that one single team was necessary. In the past couple of years the Minneapolis hockey team has been made up of mostly Southwest, Washburn and South. The other Minneapolis schools have not had many kids play hockey. "There are still enough kids there that if you show that we are committed and you have something good going, they will stick around." Dziedzic said. The Minneapolis boys hockey team has something good going! With 8 seniors leaving and furthering their education and hockey careers. The Minneapolis hockey team will have 12 remaining boys on the team next season, with more coming in. Hopefully they can continue to dominate for the next couple of seasons.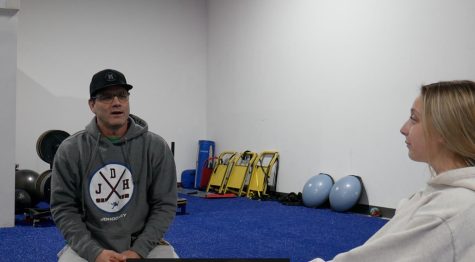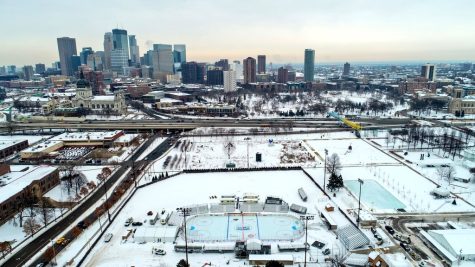 Hockey Day Minnesota In The City Took a turn for one Blake athlete
The 14th Annual Hockey Day Minnesota 2020 was held at Parade Stadium. Blake vs. Blaine. One boy from the Blake Bears hockey team, sophomore in High School Nate Heithoff's story. "Ecstatic to be in the front yard of our High School in front of the city!" exclaimed Nate. This was a very big game for Blake Boys Hockey. Not only the hockey players but all the students at Blake were excited for this game. They had been gearing up all week for this moment. Nate woke up Saturday morning very anxious. Quickly, he got up and did his regular game day routine with his brother, Rowan. Driving to the rink to be there two hours before the game started, listening to their "hockey pregame" music playlist to get them pumped up. Nate and Rowan arrived at Parade Stadium. The game started at one o'clock sharp. The Blake team began to do their warmup routine, running a lap around, doing butt kicks, lunges, etc. everything to keep their bodies warm. They then got dressed layer by layer, with wind chills and temperatures below zero. It was a cold one for the Blake bears. Then everything took a turn for Nate. Captains huddled everyone up to have their pregame meeting all together with Coach Rob McClanahan. Rob switched Nate that morning to a different line that would not play during this big game. Nate having his spot taken by a kid a year younger than him taught him a very hard learning lesson. Filled with anger, Nate wanted to burst. To have had this happen to him as a sophomore in High School set him up for the rest of his High School career of hockey. He told me "Sometimes you are not the best, but you can always strive to be the best and work just 10 times harder than you did before."  This day was an experience for Nate. Furious that he did not get to play in Hockey Day Minnesota, he continued to support his teammates from the bench for a victory against Blaine. 
HOCKEY Q&A WITH MEREDITH ROSS
It was a Sunday morning in early April when I sat across from Meredith Ross to ask her a couple questions about hockey, but from a parent point of view. Meredith is a mother to three boys, two of which play hockey. They moved from New York City, Upper East side to Minneapolis, Minnesota in 2015. Talking with Meredith is always a pleasure, we sat down and had breakfast with one another. During our chat I got to learn the inside stories about the boys playing hockey and what it is like for a parent to be involved in the hockey community, it is a lot more than just going to games!  
Q: What was it like bringing the boys to hockey practice every night in New York? 
A: "Raising hockey players in NYC is a full contact sport. Traffic in NYC adds a good amount of chaos and stress to every daily activity. Nate and Rowan played for a team based in New Jersey. We would pick the boys up from school at 3:30, with dinner packed in mini crock-pots, and head over the George Washington Bridge. If we hit the road directly after school, it would take about 30 minutes to get to the rink in Hackensack. But practices often didn't start until 6pm. We would get to the rink a couple of hours early and the boys would complete their homework and I would bring my computer to get work done. If we left later than 4:30, the rush-hour traffic could make our drive easily over an hour. The boys were not on the same team, so inevitably, one practice was always later than the other. We often arrived home around 9pm and the boys ate dinner in the car. It was challenging and played a big role in our decision to leave New York."  
Q: When your boys get hurt out on the ice what is the immediate reaction/feeling you get? 
A: "When I see one of the boys get hurt on the ice, the blood literally rushes to my hands and feet. It is a physical fear that is like nothing else. My hands and feet start to tingle and I can hear my heart pounding in my chest. I have to take deep breaths to stay calm. We've been pretty lucky overall. But every time they are down on the ice, I hold my breath and fight back the tears." 
Q: Have you ever been worried about Rowan playing hockey with his hearing disability? 
A: "We have never been worried about Rowan's hearing disability…not on the ice or off the ice. Since Rowan was 6 months old, he has worked incredibly hard to compensate for and embrace his hearing loss. It has forced him to discover new ways to focus, achieve and overcome.  Rowan's hearing loss has never held him back, quite the opposite. He learned to become an advocate for himself at a very early age. He developed the communication skills to engage with coaches, teachers and adults when he was as young as 3 or 4 years old. Rowan wouldn't be Rowan without his hearing loss! And we are so proud of him!"
Q: What has been your favorite memory of Nate and Rowan playing hockey? 
A: "It's hard to single out any one memory. There have been so many special memories over the years. Two specifically stand out in my mind. The first would be when Nate and Rowan played together on the same line this past 2021-2022 season for the first time. Watching their chemistry and success together was overwhelmingly special. This hockey season strengthened their bond and connected them in a new way. As a parent, there is nothing better than watching your children support each other and learn together. The other memory that comes to mind dates back to when the boys were in 1st and 2nd grade at an away hockey tournament. It was their first tournament and I couldn't tell you if the boys won or lost. I don't remember if they scored or got any assists…but I do remember them jumping on the beds in the hotel room for hours. They had so much fun that weekend, the hockey was just icing on the cake. It was about the time they got to spend together goofing around that sticks out in my mind."