Kickin It MN Soccer
Welcome to our blog about Minnesota Soccer. You can expect everything from updates on Minnesota United to European games. The 2021 Major League Soccer season is sure to be an interesting one. We'll keep you updated on the biggest games and the biggest players. Thanks for visiting, Jamie and Alex
May 18, 2021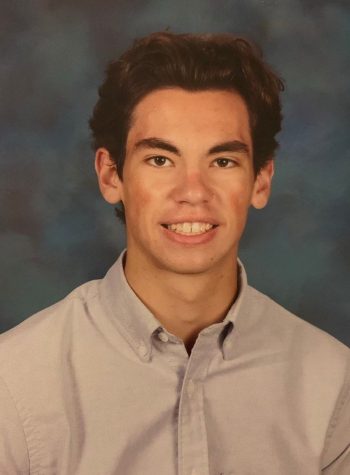 Hi, my name is Jamie Deneen. I've been playing soccer since I was 11 and have played for
many different teams. I'm currently playing for Tonka Fusion Elite U17 and the Minnetonka
Varsity soccer team. I remember watching the Loons in Blaine and I've been following them ever
since.
My names Alex.  I am a big sports enthusiast and I enjoy watching and playing all sports. I play JV baseball with the Minnetonka Skippers as a                                                                                                          pitcher. When I heard back in 2017 Minnesota I was very excited to learn                                                                                                        more about the sport.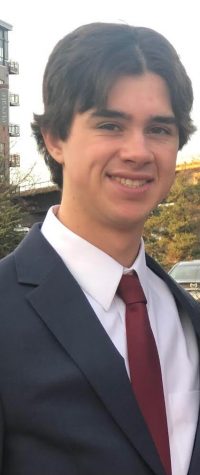 May 14, 2021 – Jamie Deneen
Recapping Minnesota United's Start to the Season
Game #1 (at Seattle)
This was definitely the most hyped up game to start the 2021 MLS campaign. The heartbreak of Minnesota's semi-final loss at Seattle was still fresh in everyone's mind. With the arrival of Abila and all the young talent that had been acquired what could go wrong?
4-0 Seattle.
Everything went wrong. To be fair, this Seattle team is one of the best teams in the league. Maybe this was an odd mishap. Given the possession and shots were equal we shouldn't worry too much about this loss.
Game #2 (vs Salt Lake)
The team really needed to rebound after the loss at Seattle and this could be it. Salt Lake finished second to last in the western conference last year. Maybe we should be concerned if we lose though.
2-1 Salt Lake.
Should we be concerned? Maybe? This looked like another odd game. Given we had 63% possession at 23 shots, 1 goal seems like an anomaly. The team looked better though, we should be fine.
Game #3 (vs Austin)
This should be an easy win. Austin are rookies in the league, this is their first year. Not to mention Allianz Field is an absolute fortress. Losing 3 games in a row would definitely be concerning.
1-0 Austin.
Now the fans are starting to get mad, and they have a good reason. Minnesota just weren't the better team in this game. Head coach Adrian Heath should start to be a little worried now.
Game #4 (at Colorado)
Adrian Heath better figure out what has been going on with his team. Fans probably aren't even expecting a win anymore, a tie would be an improvement. But could we please score some goals.
3-2 Colorado.
This one hurt a lot. Winning 2-0 at halftime shouldn't result in 3 unanswered goals. Reminds us all of the 3-2 loss at Seattle last year. Also, questionable goalkeeping by Dayne St. Clair. #HeathOut has started to trend for the first time in about 3 years.
Game #5 (vs Vancouver)
Who's really expecting a win anymore. Maybe a change to the lineup would help though. I can't stress enough how important a point is at this time.
1-0 Minnesota. 
I can't believe it finally happened. It only took them 4 weeks to wake up, but I think we're all happy to be singing Wonderwall again. Abila finally showed what the hype was all about too. Thankfully, Tyler Miller got his first start in between the sticks in about a year. The season might not be lost yet.
Game #6 (vs Dallas)
Team morale must be high after the win last week. The fans are finally excited to watch their team again. FC Dallas went into this game in the bottom half of the table so anything could happen.
1-0 Minnesota.
I know we shouldn't be celebrating while being 3rd to last in the conference but let's be happy points are finally starting to roll in. Another clean sheet from Tyler Miller makes it look like we got the right guy in the goal. It's hard to say where we'll end up at the end of the year, but hope shouldn't be gone yet.
May 18, 2021- Alex
Getting to Know MN United P1
   A lot of people know the MN United players on the field, but many people don't know how they got there. This will be a short introduction to the players back stories and what teams they played on to finally get to MN United. 
The forwards
The forward's main purpose is to score goals and give others opportunities to score. While the other team has the ball, they can try and catch defenders out of position and get a quick steal and goal. Some of the biggest names play forward on MN United, such as Ramón Ábila, and Patrick Weah. They all have had many different paths to playing forward on MN United, but they all ended up in the same place.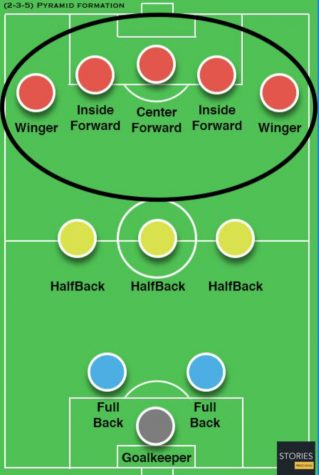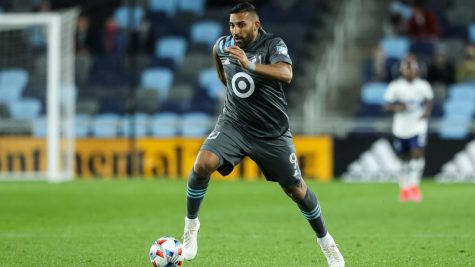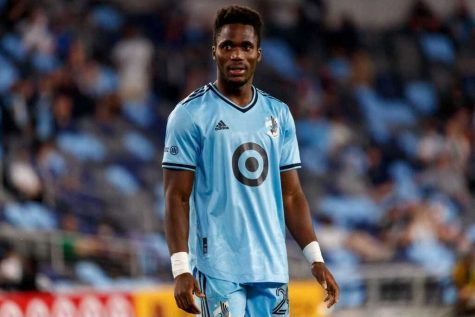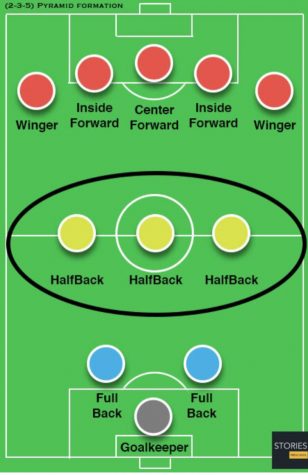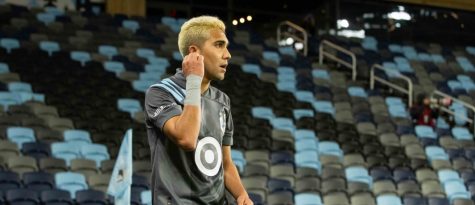 May 18, 2021- Jamie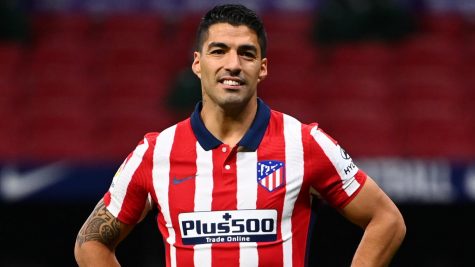 May 21, 2021 – Jamie
Promotion/Relegation and the European Schedule
I think that there are 2 big changes that could be considered for MLS in the future. Both revolve around current traditions in the main European leagues. I'm not going to talk about removing the playoffs from the MLS it would seem too foriegn to most Americans. On the other hand, I think that adopting the European schedule is an interesting idea. And setting up a promotion/relegation structure would be very exciting for true soccer (football) fans.
1) The European schedule.
Most European leagues run from August and end in late spring, with an international break in the summer. However, MLS runs from early spring to late fall. This doesn't have any clear drawbacks other than players missing part of the year if they are called up for international duty. There's a few problems with changing the schedule though. Most obvious is the weather problem. It can snow alot in northern parts of the Americas in the winter. So unfortunately I don't think that this idea will ever happen.
2) Promotion and relegation.
This is without a doubt the most wanted change to the league. It would keep teams fighting until the end and fans would have a reason to cheer their team on even if they're at the bottom of the league. Nobody wants to see their team go down a division. This idea also seems unrealistic though. Teams have to pay a pretty hefty price to get into the league so why would they want the risk of being kicked out. So unfortunately the league doesn't seem like it's going to change anytime soon.
May 21, 2021 – Alex
Player Introduction, Part Two
Hassani Dotson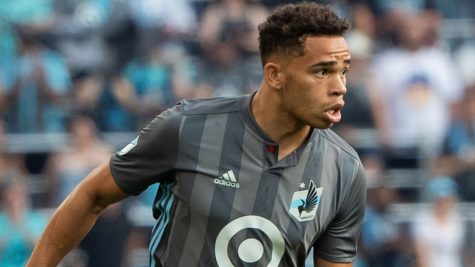 Dotson was born on August 6, 1997, in Seattle Washington. Dotson started using his talents at the young age of 10, playing for Crossfire Academy. Crossfire Academy is the youth camp for the Seattle team, Washington Crossfire. At the age of twelve Dotson upgraded and began to play for the next level in the Crossfire, Crossfire Premier. There he played until the age of 18, and then after 6 years with Premier he began to play with the Oregon State Beavers. He had a three year career with the Beavers making 72 appearances with 5 goals. During his college days, he was picked up by the official Washington Crossfire team, making 6 appearances. Then in 2017, halfway through college he went to play for Lanes United, a club team based in Eugene, Oregon. He finished his college career with Lanes United, making 9 appearances in his two years with the club. When Dotson wrapped up his college career, he made the big move in 2019 to MN United. He's already mad 42 appearances and scored 5 goals in his two years with the club. Dotson's impact has been huge with his contributions on setting up offense and helping on defense. Dotson has a bright future ahead of him, and with being on the squad for a couple of years he is definitely a veteran on the team. 
The Defenders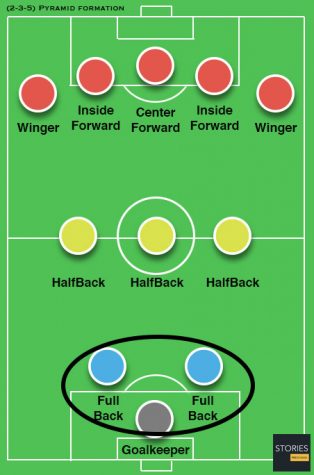 The defenders are vital in a successful soccer team, they stop attacks, and help the goalie prevent goals. Most people say that you need a good defense to win championships, and defenders are the main defense on the field. MN United is known for their stellar defense, and this is led by Ike Opara and Michael Boxall. These two players have come from almost opposite poles of the planet, but they lead the defense together. 
Ike Opara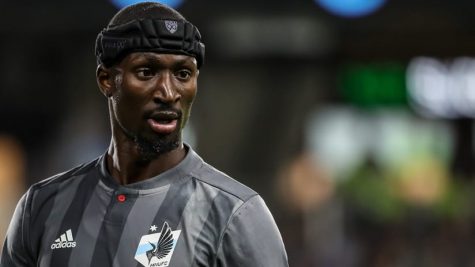 Opara was born in Durham, North Carolina on February 21, 1989. Not much is known about Opara's youth career, but he did play for the Wake Forest Demon Deacons, a D1 soccer school that produces many professionals and have won many championships. During his college career, he also played for The Cary Clarets, making 13 appearances in his two years with the club. After his time in college, he went to play for the San Jose Earthquakes, an MLS team based in San Jose, California. Opara made 35 appearances in his two years with the team before leaving for Sporting Kansas City, a MLS club in the western conference. After 113 appearances, 12 goals as a defender, and 5 years, Opara made the decision to come to Minnesota United. He's been with the team since 2019 so his couple of years on the team show that he's a veteran and that he leads the defense with his experience on the team. In Opara's first year, MN United qualified for the playoffs for the first time in franchise history, and also won MLS defender of the year the same year. Opara has had huge success so far in his career with MN United and it will be exciting to see what he has left in his career with the team. 
Michael Boxall

Boxall was born on August 18, 1988, in Auckland, New Zealand. He started off his talents at a young age playing for Three Kings United (A youth club team) and for Mount Albert Grammar School, a secondary school based in Boxall's hometown. There he won the league title in 2004 and 2005 for his team and placed in the national tournament in 2005. In 2006 he was named a captain and led his team to a second knockout cup in three years. After high school Boxall began his college career, playing for UCSB.  (UC Santa Barbara Gauchos) There he decided to focus on his college career and not play for any other teams until 2010, he finished his college career and went to the Vancouver Whitecaps FC, a team in the MLS. However in his two years he was put on a loan to play on the Vancouver Whitecaps FC U-23, a soccer club in the USL first division. After his two years there, Boxall moved to Wellington Phoenix FC, a team back in his home country of New Zealand. After two years back in his home country, he made a big move to South Africa to play for SuperSport United F.C., and they play in the South African Premier Division. After two years, 53 appearances, and 4 goals as a defender, Boxall made the decision to come play for MN United in 2017. He is a veteran on the team and a big leader for the defense. In over three years with the team he has made over 90 appearances with scoring 4 goals. MN United is planning on signing a multi year contract with Boxall so it should be exciting to see what other huge impacts he can have on the team.