Evangelism
June 7, 2022
People Need Jesus 
This era requires a lot more boldness when it comes to the spreading of one's faith. This has been important and it is currently very important and it will continue to become more and more valuable as time goes on. Through the current state of society it is clear from a Christian perspective that the world is in need of more direction and awareness when it comes to what life is about. Therefore it is crucial to strengthen the next generation through ministries and the church for further growth in the body of Christ.
As time goes on people are dismissing the thought of being Christian exponentially and even within the realm of people claiming to be Christian only 1 out of 1,800 serve a ministry that preaches to other parts of the world. This is detrimental because 2.08 Billion people still have not heard about Jesus. 12,000 out of 7 billion people go to places without access to the Bible to evangelize. A statistic like this underlines the immense need for more courage and a greater reach. A demand of this scale requires more money. It's remarkable that only 2% of church income goes to Christ causes.
People are disconnected with what a Christian life should look like. There are many Sunday church goers but not all put God's ambitions before their own comfortability. That's why people must be either hot or cold (Revelation 3:15). You're either Christian or non-Christian you can't be lukewarm. Yet it's common for individuals to do Christianity for only themselves and that's not how it works. There is a call for more unity, more invitation, more zeal, and more devotion to God in order to establish his will on earth as it is in heaven (Matthew 6:10). Yes, there is a call internationally for the spreading of the gospel but there is also a call locally, right at your workplace or school. There will always be someone in need of God's promises to us whether they have heard yet or not.
In order to stop true Christianity from dying out there has to be a move in the next generation and Christian's as a whole to be equipped with the raw Bible and to understand the need to teach others how to know God. This large step requires us Christians to be unasha
med to spread the message, to be led by the Holy Spirit to places that will not always be the most comfortable. This involves inviting people to church, engaging in conversations with others and/or contributing through methods online, considering mission trips, reading the Bible and teaching others the need for reading the Bible etc. 
Now more than ever it is important that those who are Christian and want to spread their faith are courageous and determined. The sheer numbers of people questioning their faith and unaware of Christianity should motivate us to make a difference. The next generation is a great and effective way to start reviving the Christian faith. Through us relying on God's strength and not our own we can transform the church to be stronger and more resilient for what's to come. Us humans are all sinners and have fallen short of the glory of God (Romans 3:23) and are in need of a savior because outside of a relationship with our creator we can never find true fulfillment or enter the kingdom of God. So the only way to be redeemed back to having a relationship with God the father is through placing your faith in Jesus Christ because of the perfect life and sacrifice he set before us. Through us putting our faith in Jesus we are seen as blameless and perfect before God the father because he is interceding on our behalf (Romans 8:24). Having faith is simply not just believing Jesus died for us and then going on living how you were living before knowing God, but being completely transformed and realizing faith without works is dead (James 2:17).
How to get better at spreading the news of the Gospel
All ministries should have a method of reaching those who have not heard the good news based on their atmosphere, listeners, plan, etc., these ministries should also have the Bible as the source of how they're spreading the message. Thankfully Pulse, River Valley Church, and Help Boardshop have all of their own effective strategies of making disciples within their different communities while also weaving in God's word through different events and programs.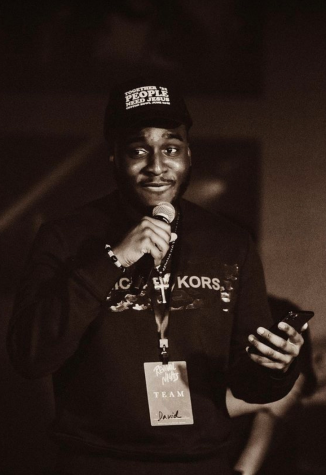 First and foremost Pulse has a very contrasting layout than most Christian centered organizations or churches, they don't have service weekly they actually have it monthly and they don't have it in a typical church they have it in their modern office building in the middle of downtown Minneapolis but, "Rev
ival Nights" is not all they do they also run many programs that train believers in evangelism like their "Pulse 100" which gives evangelists a platform to reach more people, and their internship that gives believers the opportunity to do sermons, work on major projects, street preach, etc.
River Valley Church offers a vast amount of opportunities for believers to grow in their faith and be zealous to proclaim their faith to others. They have three different Bible study groups called Alpha, Freedom, and Explore. They are also ver
y passionate about sending people out globally to evangelize and grow stronger in their walk with Christ. This program is called Kingdom Builders. They also hold various different fundraisers to promote these programs they run.
Help Boardshop and its ministry called JSAW focuses on people who like to snowboard or ski, skateboard or scooter, and wakeboard/ski. This ministry promotes growth in people's faith by holding Bible studies at their own indoor skatepark every Wednesday night, sending out evangelists to different parks to reach people with the good news, doing charitable work for the action-sports community, etc.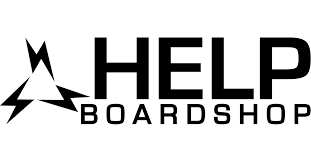 Pulse, River Valley church, and Help Boardshop all minister in different ways. They all have the same objective of growing people in their faith walk and strengthening people's ability to minister to others. It's fascinating to witness such powerful and diverse ministries working all for the same purpose while also being in such different atmospheres.
Looking for an exciting ministry that will encourage you?
Pulse Movement, River Valley Church, Help Boardshop all have one thing in common, they all contribute to the building up of God's kingdom. Though they all have different objectives and focuses they have one main goal in mind, to spread the good news of the gospel. 
An Evangelist named Nick Hall started Pulse in 2006 in hopes to equip the next generation to know about Jesus and to preach about Jesus wherever they go. So far the movement has spread the gospel to over 300 million people and is hosting a ginormous event called Together '22 at the cotton bowl in June. For more information on service times and Together '22 visit: https://pulse.org/home/
Pastor Rob Kettering and his wife Becca founded River Valley Church in 1995 with the goal of helping people in their personal relationship with Jesus Christ.They value the presence of God, Generosity, Global outreach, next generation, authenticity, inspiration, and unity. They are also a multi-site church with churches all across the metro area and even some churches overseas. For more information on service times visit: https://www.rivervalley.org
Help Boardshop is an indoor skatepark/shop based in Edina. Though they have one specific location they hold a lot of events for both summer and winter action sports. Their mission is to transform action sports culture with help from their program called JSAW where they guide riders of all backgrounds to be disciples of Jesus Christ. For more information on session times and Bible studies visit: https://helpboardshop.jsaw.org
All of these ministries do a great job encouraging people to have more zeal when serving the Lord. To be a part of a physical church is very inspiring and supportive especially if it is one of these listed. It provides fellowship and a helping hand to get back up when you have stumbled or if you feel discouraged. A church of believers helps you know that there are people serving alongside you and that can really strengthen you to step into God's will for your life.