Why Fishing is Enjoyed by so Many Around the World
A Look Into the Fishing Industry
Fishing is enjoyed by so many people around the world. Everybody from young to old can have the opportunity to fish once in their lifetime. With its growing popularity, I wondered what it would be like to have a career in the fishing industry. After doing some research, I realized that there are so many different careers within the industry. From being a professional angler to making and producing baits, there are so many professions that make fishing run smoothly. After searching for a little bit, I found Tyler Anderson. Tyler runs a YouTube channel with over 230 thousand subscribers, where he teaches people new techniques about fishing. He also does freelance video and photography for Major League Fishing.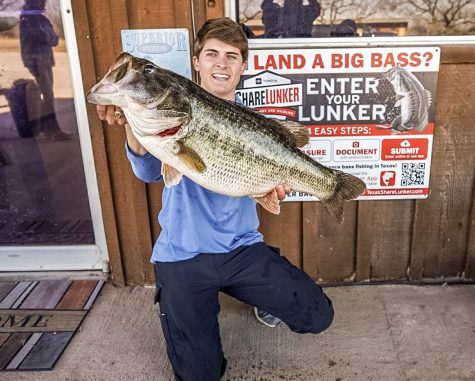 Tyler has been fishing with his grandfather since he was 2. He has pictures of him and his grandfather fishing, and says "fishing was a part of my life before I knew what a life really was." His YouTube channel was founded in 2013 as "a way for me to have fun making videos of my friend's fishing adventures," but it quickly turned into a career. Tyler says there are so many aspects to fishing that make it enjoyable. "There's the outdoor aspect, the technical aspect, sport aspect, the making memories part, there is no part of fishing that I don't like, it's a combination of excitement but also downtime and relaxation that I personally enjoy" and "there's really nothing I don't like about fishing." 
A few years after starting his YouTube channel, it grew big enough in size that it slowly started earning money. With his YouTube channel  and his freelance photo and videography, he could finally live off of income from his passion and call himself part of the industry. Tyler says he loves his Job because "I love creating videos whether it's for myself or for other people and other companies." "I think I have an eye for telling a story better than a lot of people can so I enjoy it a lot." 
Tyler believes that there are two types of people in the fishing industry: "You either have to be on board with the outdoorsy lifestyle or be supportive of the lifestyle." As far as entering into the fishing industry "It's not that hard to enter into [the fishing industry], of course you have to have some level of desire to be around fisherman and fishing lures and boats and engines." He also mentions that "the fishing Industry is a lot smaller than you might think." This goes to show that the industry is very tight knit so "If you sour one connection, it tends to sour a lot of connections." This might have an impact on anglers who are trying to work and get themselves into the industry.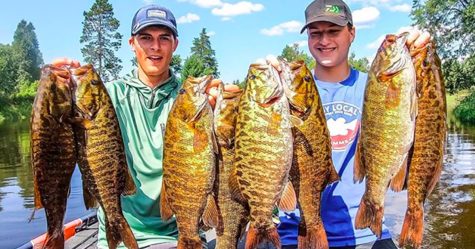 Tyler believes that hard work and connections are keys to success within the fishing industry. "You eventually meet the right person who can give you a connection at their company and you can work your way up to working wherever you want to." Tyler also mentions that you have to put yourself out there in the fishing industry "There's lots of opportunities whether it's In videography, product sales, product design, development, marketing. There's lots of opportunities, you just have to put yourself out there." Hard work and determination are important in the industry. "A lot of people don't enjoy driving to get to far away lakes and the travel associated with it." Putting in the hours and being determined are the true traits that seemed to put Tyler ahead of his game and have such a successful career. When asked if anyone could enter in the industry Tyler refers back to the theme of connections where he says "Anybody with the right mindset can travel around, make the right connections and eventually you're in, and once you're in it's hard to get kicked out." Overall, being determined, having connections and putting yourself out there are key things to think about when trying to land a job in the fishing industry.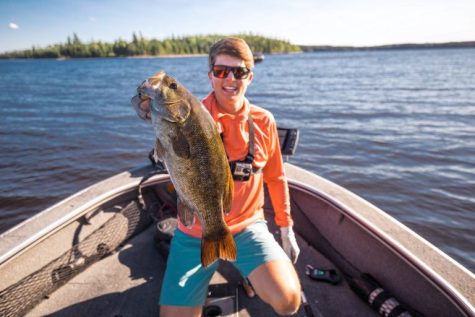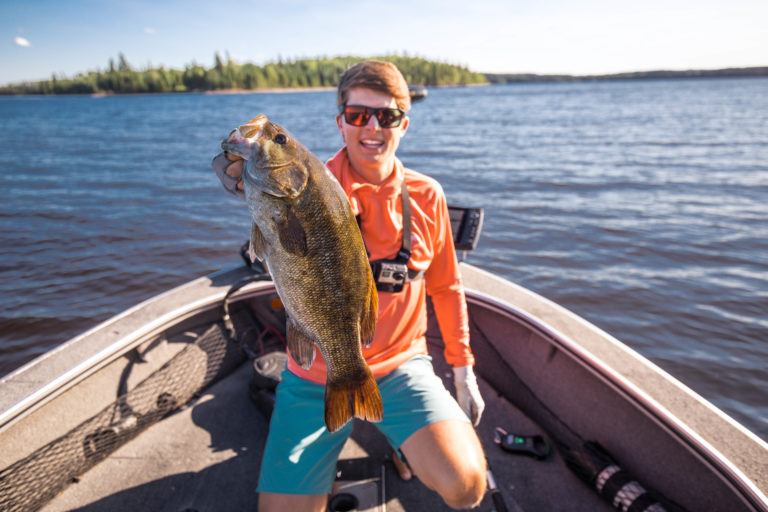 Tyler loves his job because he loves fishing. He believes that in "fishing you can make it however you want to make it." One of the main reasons why he stays in the career is because he is following "what god has planned for [his] life." He also says that people "always come to me and say, 'man I wish I could fish whenever I wanted."' This means that many people want to have a job similar to his, but he believes that many people don't want to put in the work to succeed. He used his connections and his good work ethic to succeed in the fishing industry so he wants to stay there. There might some obstacles like "I might work 6-7 days a week, I might be editing till two in the morning, I might be driving 16 hours in a row so it's hard, but I still have a job that most people are envious off so I'm going to continue to work as hard as I can to keep my job"
"I don't think I will stop fishing" are the words of Tyler when asked if he will ever stop. Ultimately he thinks that he'll "never be out of the fishing industry" And he loves what he does. In the future he sees himself attending trade shows and conventions, and always staying part of the fishing industry. This experience has allowed me to see what it's like to work in the fishing industry and I just want to thank Tyler for giving me the opportunity to talk about the industry with him.
Why Minnesota is the Best Place to Fish
When people think of the best place to fish, they often think of Minnesota. After all it is the land of 10,000 lakes. But what really makes Minnesota a fisherman's secret gem for finding lunkers? Today we will be giving you some reasons on why Minnesota may be the best place to be if you're trying to hook up with some biggins.
when it comes to Minnesota weather, you really get 4 full seasons. This enables fishermen to fish on ice or open water, maximizing the type spent fishing. Ice fishing also allows fishermen to get a break from open water fishing and try something new, year round.

perhaps you made the mistake of asking a Minnesota fisherman how many different types of fish they've caught. They will then go on for hours listing all the different types of species they captured, and have you falling asleep in no time. The point is that Minnesota has an incredible diversity of different species. From crappie to pink salmon, there's going to be a fish that you'll enjoy catching.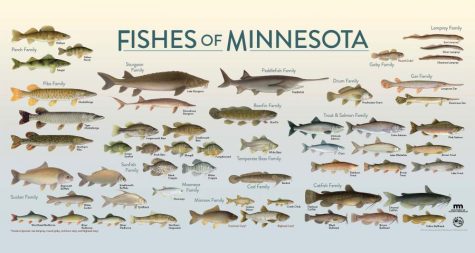 From the amount of lakes in Minnesota, having access to one is easy. From Rainy lake to Bde Maka Ska, Minnesota offers a lake that is accessible for everyone, no matter where they live. This also allows lakes to diversify and create different habitats for fish. Learning these environments and being able to catch fish in all these different environments is a skill that takes time to master, adding to the fun of fishing in Minnesota.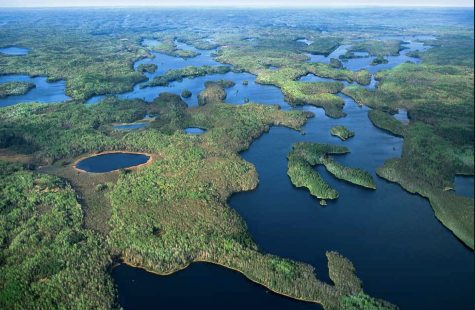 I don't think I have met a nicer community than the community of fishermen in Minnesota. They are very positive and they always try to help one another improve. They will tell you great techniques to use and recommend different methods to try when you're not having a great day catching fish. Overall this community of fishermen in Minnesota is a very positive community that will welcome everyone and anyone.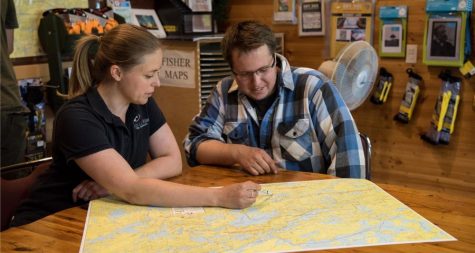 Overall, Minnesota is a great place for fishing. From a diverse species to the sheer amount of lakes and everything in between, Minnesota offers fishermen endless opportunities of fun on the water. 
Infographic: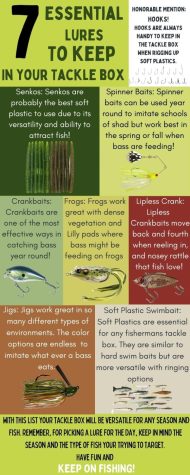 Interview
This is an interview with a local fisherman who was just out cleaning his boat on the landing when I was asking him these questions.
How long have you been fishing for?
I've been fishing for as long as I can remember. I remember going out with my grandpa, out in his boat when I was younger and I just loved it and it kept me in it. 
Just the thrill of the next bite, you never know when it's going to come, Finding the fish. You never know what the next one is going to be. It's always going to be an adventure and it's awesome.
I'd say my grandpa kind of got me into it, I'm actually getting my dad into it. He was never really a big fisherman. 
And how often do you go out?
It kind of depends. It depends on school and homework and stuff, but in the summer, I try to get out two or three times a week. 
Why do you think so many people love the sport of fishing?
I think it's just an awesome way to get outside and be relaxed. It's always fun to be on the water, learn new places, try new places and lakes. Good way to explore the state. 
Why do you think people should get into fishing?
I think it's relaxing, fun and a good way to bond with people. It's just a good opportunity to get outside!
Do you see yourself fishing for the rest of your life?
Oh for sure, it's a lifetime thing, it's a lifelong sport and hobby that I can keep on going with and doing it for as long as I wish.